A truly unique and beautifully decorated Moorish room, with arches, wooden beams and natural stone features in the bathroom
The Moorish styled room is the perfect blend of rustic design features including natural stone.
Moorish arches, wooden beams and modern touches of luxury – like a comfortable double bed, oversize shower and a colorful pouf to enjoy your cup of tea.
Outside you will find a lovely terrace where you can sit at sundown with a drink in hand to appreciate the cool breeze.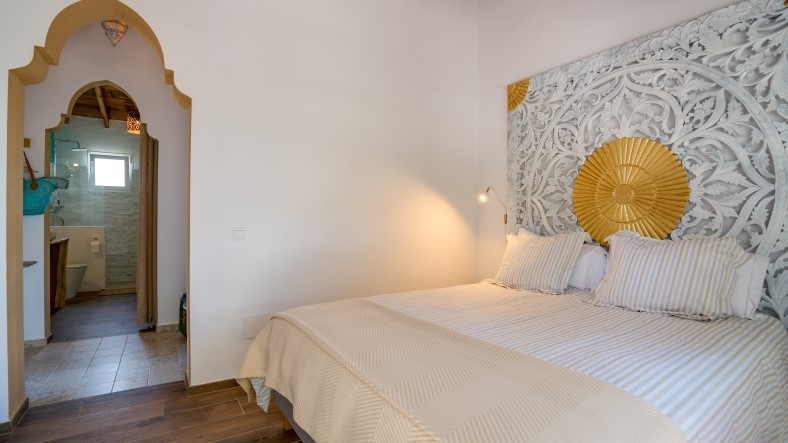 € 95 per night, including breakfast and VAT
Es Vedra
€ 130,- per night
Sentosa
€ 120,- per night